I think I am temporarily obsessed with pincushions. I foresee
Miss Fancy Plants
having a nice little stock of these for the craft fair coming up in September.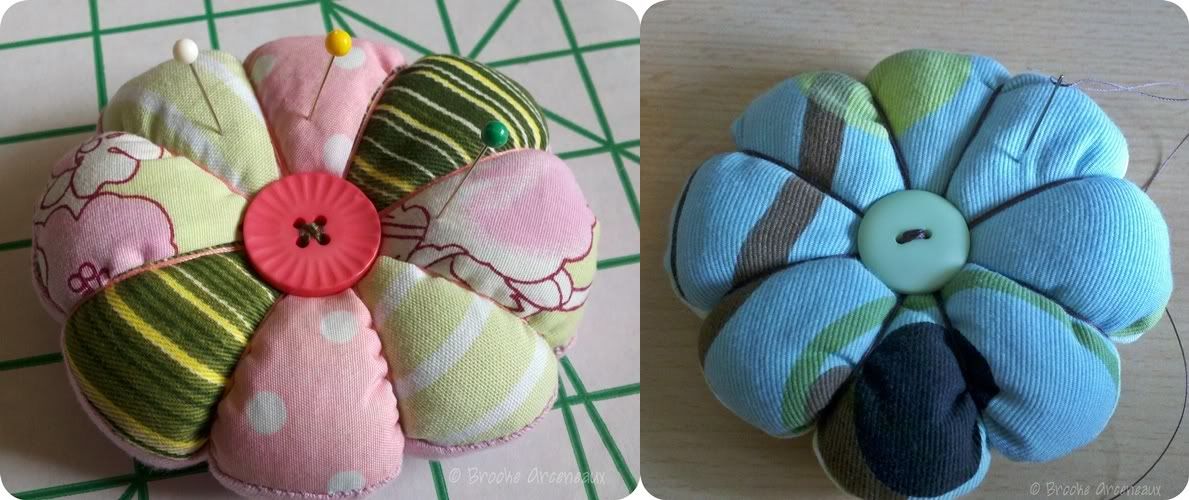 I made these two little babies today...after I mopped and did dishes and fed littles and other stuff... while I watched Clean House for a bit. They were super easy. I saw a picture
HERE
and fell in love with this style. I don't have a tutorial. But
Creative Kismet
does. And so does
Whip Up
.
I know there are some imperfections in them... but I'm not bothered.
The pink was my first, and I think...that I'm allowed some imperfections in the first.
Ha!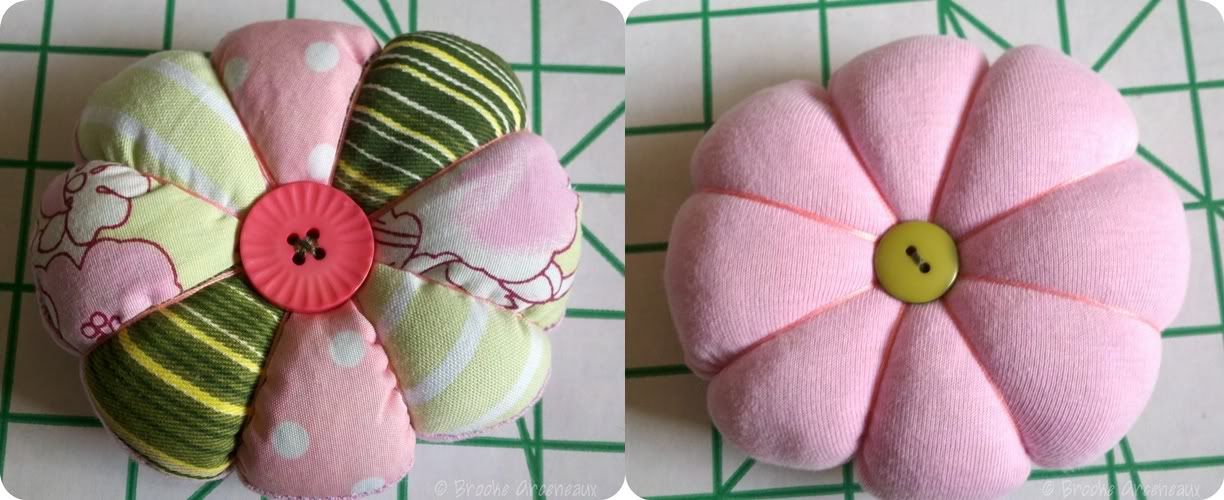 All the wedges are scraps left over from making flowers.
The solid backside of the pink is an old sleeve from one of Angel's kinder shirts.
I know, I keep some weird things.
And since I've been watching so much Clean House on Netflix lately...I'm starting to re-think some stuff.
*Just to clarify*
I am not living in a sty. I don't have clutter like that.
Eek!
The blue is made from a shower curtain that my fellow Miss Fancy Planter harvested from a second hand shop.
And!! All the stuffing I'm using is from the old throw pillows from the green couch.
The stuffing is green too.
I feel like I'm saving the planet in my craftiness today. All the stuff is GREEN!
Hehe.
I want to see your pincushions!!
Also see: