Living Life in Grace and Blessings
There is always something to be grateful for!
Yayeee! I am starting a Friday "Things I'm Loving" tradition. And I am so excited about it. Because I love sharing tons of pictures and stuff that I'm interested in... So I made this little button for it. Because I also love photo-shopping stuff.
Which, I guess will bring me to the first thing I'm loving this week.
That is the coolest picture of me EVER!
And it is FREE. A lot of the images you've seen recently on this blog were shopped through
Photoscape
. I love being able to create and rearrange. It's a good thing I'm on summer break right now.. because I am addicted!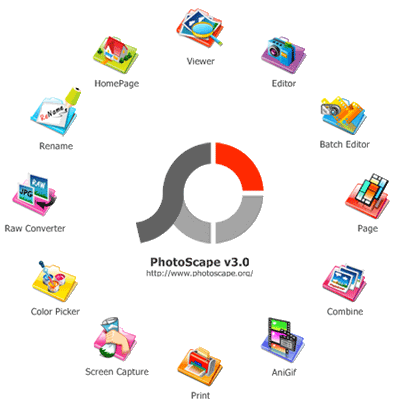 * Note: if you click there.. it will just take you to the Photoscape webpage.
I'm not going to try and infect your computer with some weird computery thing.
Tator and Angel are both playing soccer over the summer. I am grateful for this. They really need the physical activity and interaction with other kids over the summer break. Most of my friends have much younger children. And with Tator turning 11 in two more weeks, and Angel turning 9 in one and half weeks... the littles are fun, but sometimes not that fun for them. =/

This was Tator yesterday at the end of practice.
My precious bebe.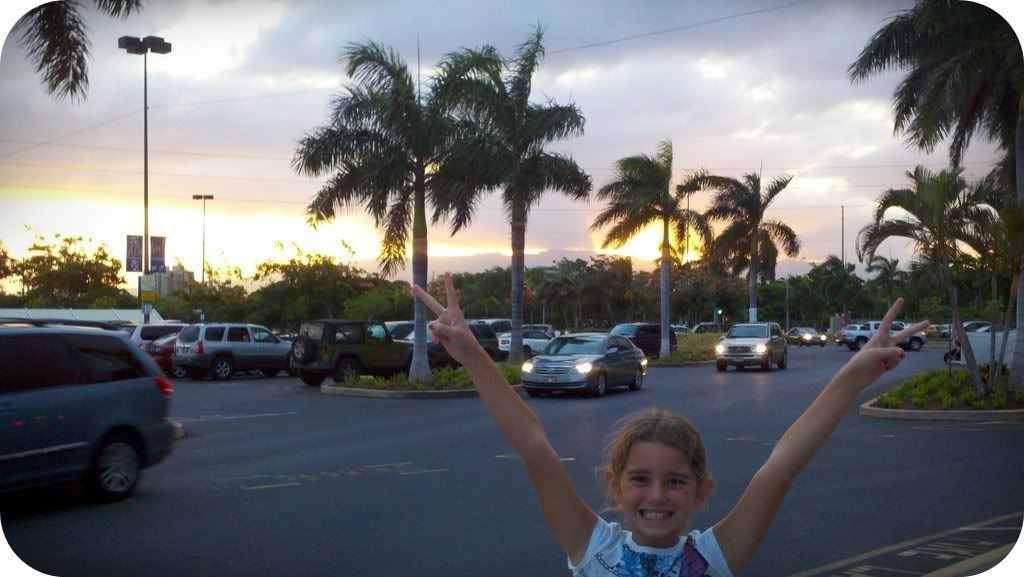 And here is my Angel.
Another thing I am grateful for is nice weather. Most days here in Hawaii are wonderful and perfect weather-wise. I love that we can just be at Target in an ugly old parking lot and get such a beautiful photo.
The day pictured, in particular, was just a random week day out at the NEX...shopping and outside food court eating. It was so peaceful outside... LOVE.
Loving this FREE Bible app
in Droid from
YouVersion
.
Like I said.. it's totally FREE. You can download it into almost any phone.
What's so great about this app is that it is super easy to navigate and search. I can bookmark verses and blocks of text, post to Facebook or Twitter, take notes, and read along with their built-in reading plans. I am loving just being able to pull up the Bible at any given moment. And being able to carry it around in my purse or pocket is fantastic (though, my t.v. sized phone in its otter box doesn't fit in many pockets. Ha!)
And LOVING My new Paint Pad Thing-a-majig!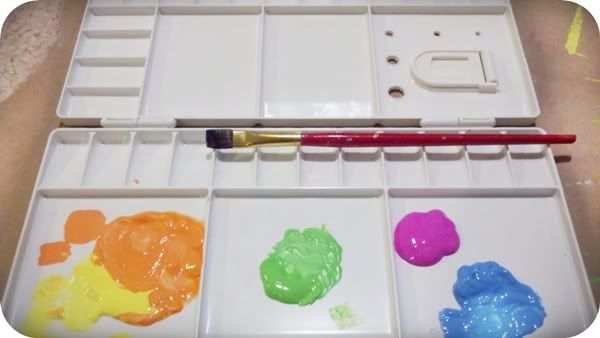 Not only is it helping me finish my crafty projects that I have lying around...but it is also
saving the planet
!!
Yah, it is.
Because before I broke the bank and spent the $4.25... I would use paper plates.
Now my painting is more
GREEN!
What I really love about this weird little paint tray is that I can close it and come back to wet, ready to use paint...2 hours later! Yah! So it's perfect for those projects that you get so into...that you lose track of time...and have to just drop everything and LEAVE!
As you can probably guess.. I found out about this very awesome "feature" the hardish way. ;)
And

I am LOVING

so many,

many things

right now...
Writing, my beautiful family, relaxing days, good food to eat and plenty, soccer practice, the little kid stuff, being silly, barefoot days, summer fun in the sun and water, the BEST father ever for my girls, eyes to see and read and appreciate, the beauty in creation,
Ohana Moths-symbols of family
, big snow cones, hiking, U.S.A., my kitty, MY LOVE-MY HANDSOME, a great group of girl friends, kisses and hugs, and many, many more!
What are you LOVING this week?!
~~I am thinking about adding in a Linky to these posts eventually...so you can link up your blogs with the things that you love! Let me know if like that idea!~~