Spend my days under beautiful trees with old friends.
Laugh about times past and good ol' days.
Remember the lessons learned from unfortunate mistakes.
And be glad of those lessons.
Photo by: one of my aunts, that's me in the stripes
To count my children and grandchildren among the great people of the world.
And get to smile a little because I helped make them.
Have wrinkles and gray hairs that show off my blessings-
life,
love,
hardship,
triumph,
perserverance,
joy,
sadness,
trials,
tests,
babies,
teenagers,
weddings,
funerals,
FAITH.
These things all make me who I am.
Strong, weathered, refined.
Every day...every breath... is a gift.
Gray hair is a crown of glory; it is gained by a righteous life.
-Proverbs 16:31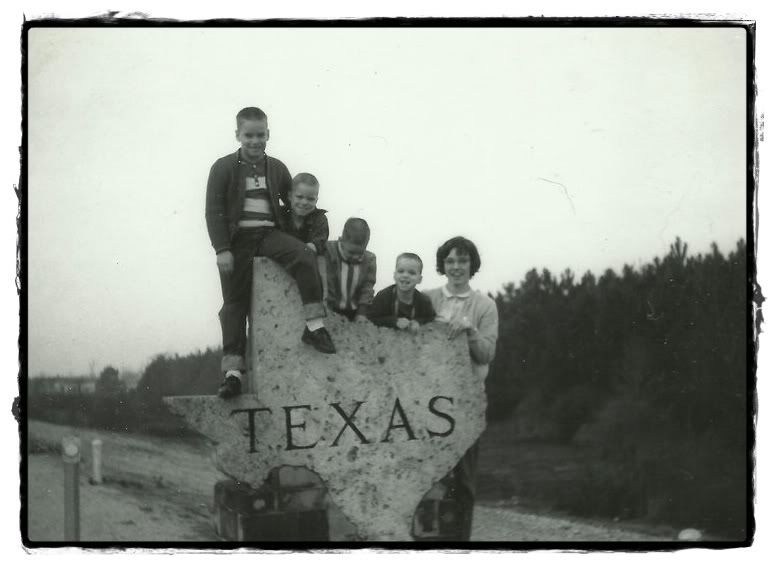 Photo by William Hearron, my Papa Bil

l, these are my uncles, daddy & Grandma
Because we live close, not far.
To examine deep laugh lines on my sisters
And laugh some more when they say mine are worse.
Photo by my Mama, these are my grandparents
To still flirt with My Love like when we were teenagers.
And reminisce all the amazing things we have done.
To be proud and fulfilled... ready to go home.
Come and go with me to my Father's house.
It's a big, big house...with lots and lots of rooms...
John 14:2
Also see:
The Sunscreen Song