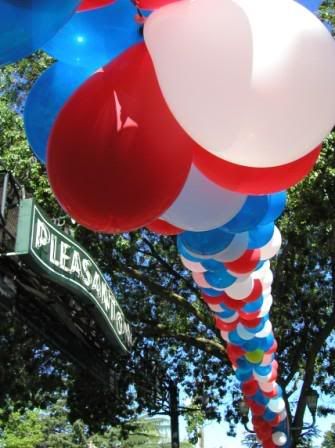 Just thought I'd post up some great pics I found around the net to keep with the spirit of the day.
Military Bases all over the world celebrate big each 4th of July. We've been to so many flight line festivals and carnivals. There's always food and beer and music and people who bleed the same red, white and blue that you do. There's always a sense of pride at these military 4th of July celebrations that you don't witness anywhere else. It makes me proud to be part of this family.
And of course... the Patriotic Pink House. I can't believe I found this!